Two of the finest singers to come out of the UK folk scene in the last 15 years have joined forces to record a brand new duo album. Recorded at Kate Rusby's legendary Pure Records studio and produced by musical maestro Damien O'Kane, the album contains a dynamic mixture of revamped traditional material and brand new original songs, and promises to be one of the most exciting records of 2019.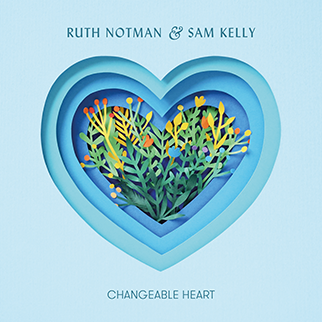 The album Changeable Heart will be released 15th March 2019 and contains some of the most accomplished and unique vocal performances you are ever likely to hear, as Notman and Kelly's voices weave in and out of each other, standing out and complimenting each other in equal parts. This album is sure to beguile music fans everywhere, as it vividly showcases two people who aren't afraid to break taboo with arranging and reprising traditional music, and both artists display true technical mastery of their chosen instrument – the voice.
They are out on tour so you can catch them live and grab your own copy !!
Tour Dates